Join ADA to keep informed about flood and water level management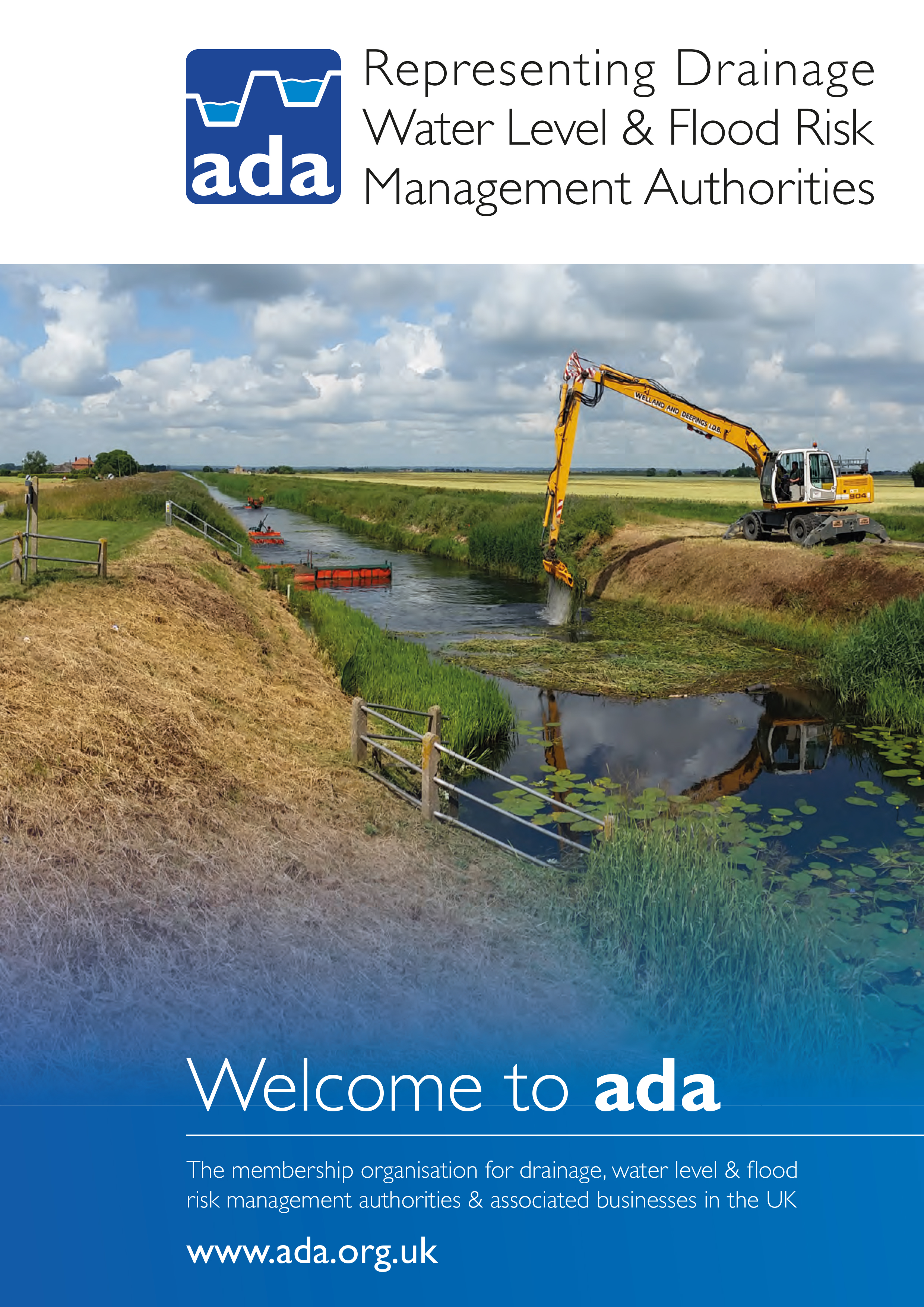 ADA currently has over 230 members including over 50 associate members throughout the UK. These consist of contractors, consultants and suppliers of water level management goods and services. Associate membership of ADA is open to any corporation and non-governmental organisation that has an interest in water level management, flood risk management and land drainage.
Other benefits include:

Access the latest information on water level and flood risk management, and land drainage
Stay informed about the forefront of industry best practice
Access to open forums of industry discussion
Invitations to attend ADA's various events throughout the year
Receive a free copy of the ADA Gazette
Be seen to be supporting our nation's representative of IDBs
Eligible for discounts at exhibitions, demos and advertising/sponsorship
Free listing in the ADA Gazette and on the ADA Website
and more…
---
Subscriptions 2021
Associate Membership (for businesses) = £415.00 (+VAT)
Internal Drainage Board = please contact ADA
Local Authority = £341.00 (+VAT)
National Agency / Other Risk Management Authority = £680 (+VAT)
Individual Membership = £38.00 (+VAT)
---
Want to join ADA?
Complete the online application form
If you have any enquiries please call us on 02476 992889 or email admin@ada.org.uk