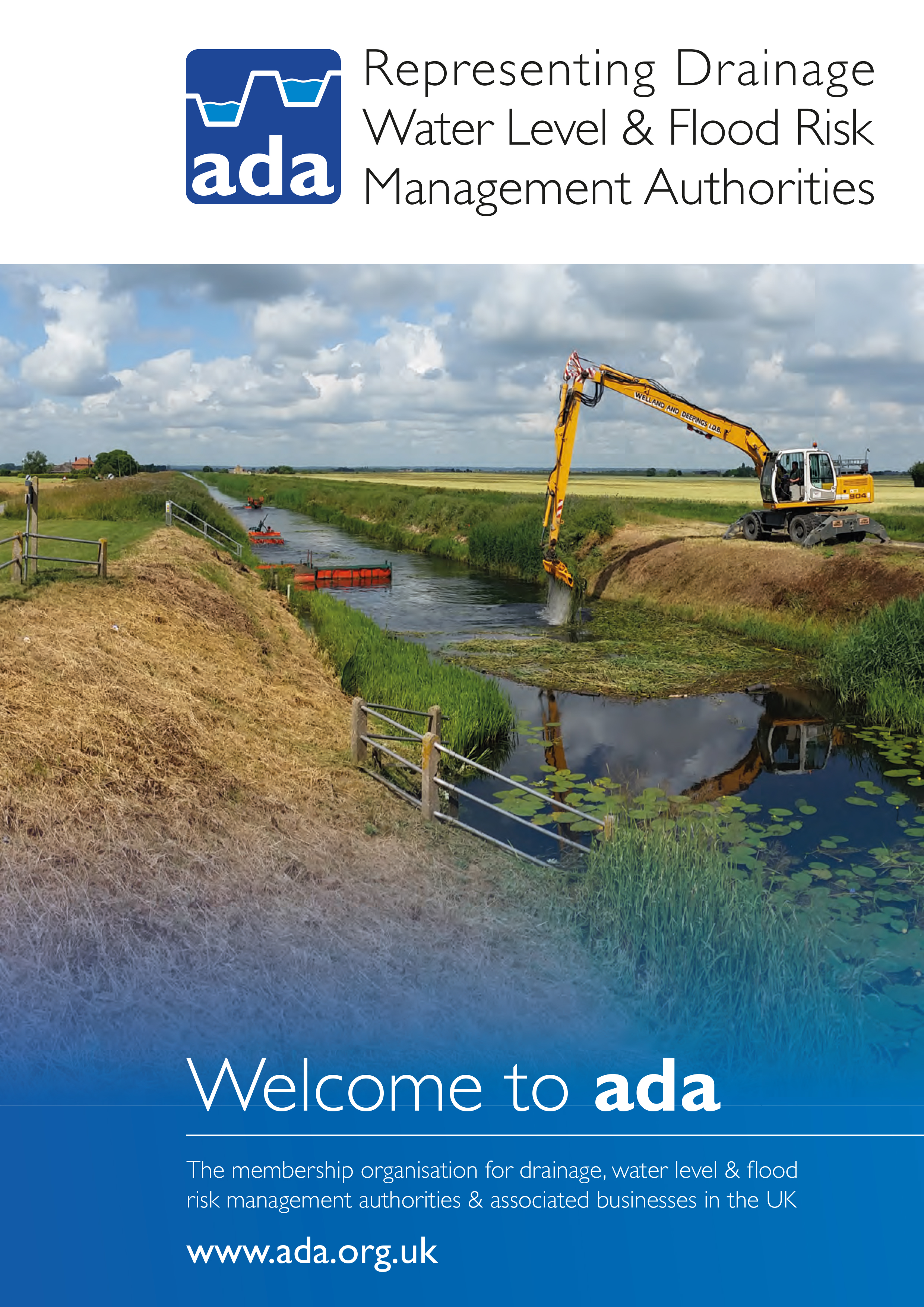 Associate Membership
Our Associate Members are contractors, consultants and suppliers of goods and services to the flood and water level management sector. Associate membership of ADA is open to any corporation and non-governmental organisation that has an interest in water level management, flood risk management and land drainage.
---
Benefits

Raise your corporate profile in the sector | As an Associate Member, your organisation demonstrates a commitment to the flood and water management sector and excellence within it. This enhances your corporate profile with clients and other stakeholders.

Reach key decision-makers | Access key decision makers in the sector, associate membership can be a valuable networking, promotional and brand association tool.

Stay informed | Keep up to date with the latest projects, news, innovations, and best practice in flood and water management across the UK and abroad. Receive copies of our quarterly magazine and bi monthly newsletter.

Access exclusive opportunities | A number of opportunities are exclusive to our associate members. These include use of the ADA logo, a free stand at our Annual Conference, sponsorship of other ADA events, and inclusion in the Suppliers Directory on our website and in our quarterly magazine, both of which are viewed by thousands of professionals every year.

Promote your skills and services | Publish your company's new innovations, products, projects and services on our website and in our bi-monthly newsletter. For an even wider reach Associate Members receive a discounted rate for advertising in our quarterly magazine.