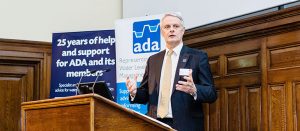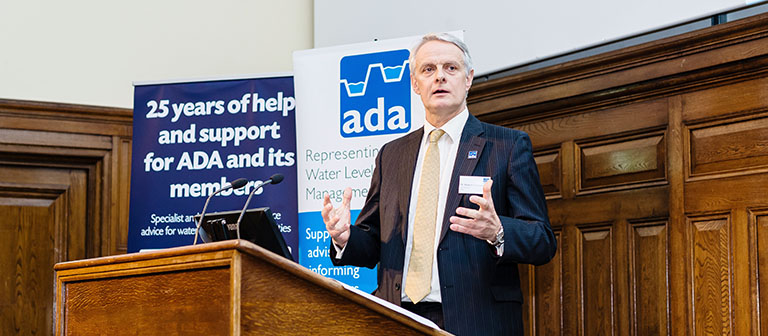 Date
Wednesday 11th November 2020
Time
14:00-15:30
Venue
To be held remotely online via Zoom conference platform
About
Please Note: ADA's Annual General Meeting in 2020 will be hosted separately from the ADA 83rd Annual Conference.
In light of the COVID-19 pandemic and after thoughtful consideration and discussion with the Board of Directors, ADA has decided to move the ADA Annual General Meeting 2020 to a virtual format to be held online, via Zoom, on Wednesday 11th November 2020, 14.00-15.30. To simplify proceedings for delegates, and reduce screen-time, we have decided to conduct ADA's Annual General Meeting in 2020 as a completely separate meeting to the Association's 83rd Annual Conference, which will be held online earlier the same day.
Proceedings:
Business and proceeding will be conducted in accordance with the Association of Drainage Authorities Memorandum & Articles of Association. See ADA AGM Notice & Agenda above.
Attendance:
Appointed representatives: The AGM should be attended by appointed representatives of ADA's Member authorities and businesses. Such a representative will be able to vote in any formal matters at the AGM. IDB Clerks/Chief Executives will need to establish who will be representing their IDB(s) in advance of the AGM and make sure to book their place.
Observers: Those who are not formally representing an ADA member may attend to listen to our discussions (although you won't be able to vote).
Online Booking via Eventbrite

Please Note: ADA's 83rd Annual Conference will be hosted separately from the ADA AGM.