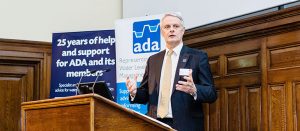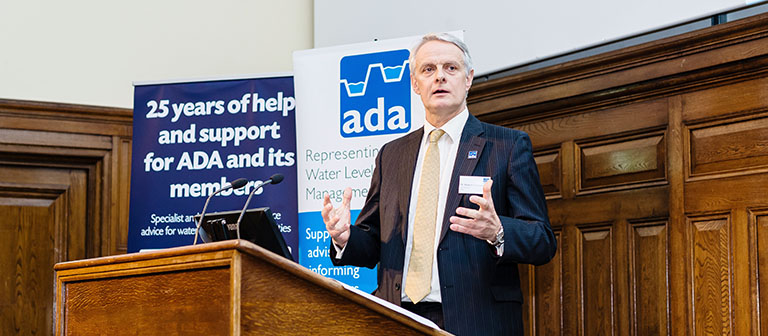 Date
Wednesday 11th November 2020
Time
10:30-12:30
Join us
Online for ADA's first-ever virtual conference, via the Zoom Webinar platform
About
In response to the COVID-19 pandemic, we announce that ADA's 83rd Annual Conference will not take place in person, as was originally scheduled at One Great George Street, London. Instead, we are taking this year's Conference online, to enable as many ADA members as possible to participate at this time. This virtual event, via Zoom, will retain a leading line-up of speakers from across the flood and water level management sector, discussing key policy topics of the moment.
Online Booking via Eventbrite

Please Note: ADA's Annual General Meeting in 2020 will be hosted separately from the ADA 83rd Annual Conference.
---
For assistance with bookings and any enquiries about the Conference please contact ADA on: 02476 992889 or email us at heather.bailey@ada.org.uk or admin@ada.org.uk