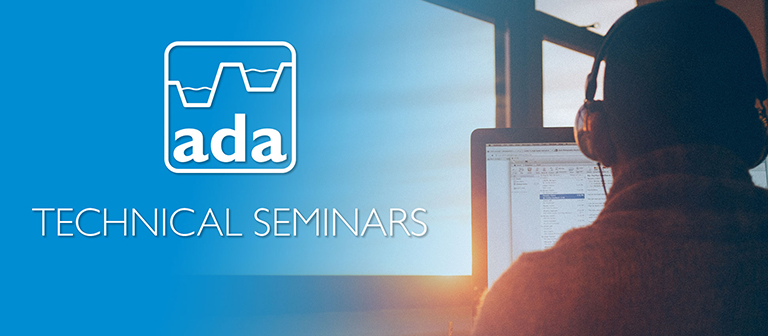 A webinar series by ADA exploring solutions and innovations for sustainably managing the lowland water environment.
Each one hour webinar features a specific water management topic with a presentation by one of our Associate Members showcasing their particular skills and expertise.
They are open to all ADA members free of charge and aim to be a useful learning opportunity contributing to valuable CPD time.
Associate members can Contact Us to register their interest to host a future Technical Seminar.