Drainage Districts in Wales and Scotland
---
Local Water Management
Both Wales and Scotland have areas where watercourses and drainage infrastructure are collectively managed with the input of the local community.
Wales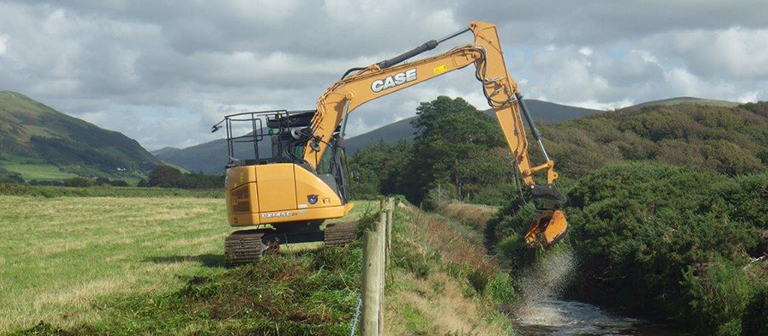 Drainage districts in Wales are typically found in low-lying land where boundaries are determined by physical, not, political attributes. Districts vary in nature and size, from the mainly agricultural (such as Conwy, Llanfrothen and Towyn) to the semi-urban (such as the Gwent Levels).
All funds raised within a drainage district are spent on maintaining and managing our watercourses and associated structures. Each drainage district has a local Advisory Group consisting of representatives of those land occupiers and local authorities who fund the water level management work within the drainage district. The drainage districts are administered by Natural Resources Wales.
There are 14 Drainage Districts in Wales:
| | | |
| --- | --- | --- |
| Afon Conwy | Afon Ganol | Ardudwy |
| Borth Bog | Caldicot & Wentlooge | Dysynni Valley |
|  Glaslyn-Pensyflog | Harlech & Maentwrog | Llanfrothen |
| Lower Wye | Malltraeth Marsh | Mawddach & Wnion |
| Powysland | Tywyn | |
Contact Details
Scotland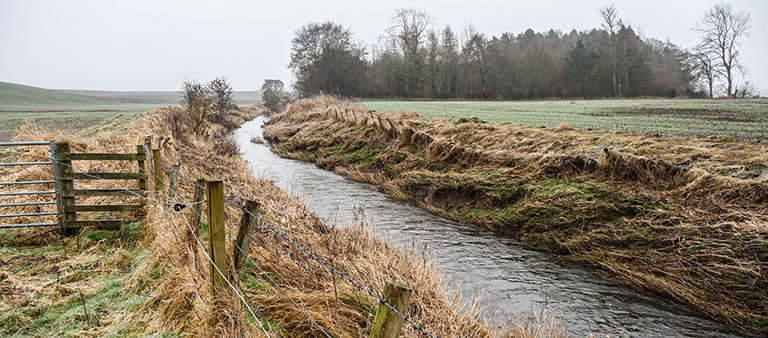 There is only one local body in Scotland with a specific purpose to manage water levels, the Pow of Inchaffray Drainage Commission in Perthshire.
Pow of Inchaffray Drainage Commission
The Pow of Inchaffray (also known as the Pow Water) is a drainage ditch in Strathearn, Perthshire which covers approximately 9 miles (14 km) and drains 3.2 square miles (8.3 km2) of fertile agricultural land.
The Pow dates back to the Middle Ages and was dug on the orders of the canons of the nearby Inchaffray Abbey. A drainage commission became responsible for the Pow in 1696 under an act of the Parliament of Scotland.
Today the Pow of Inchaffray Drainage Commission continues to maintain the Pow and collect revenue from local landowners and householders under the Pow of Inchaffray Drainage Commission (Scotland) Act 2019.