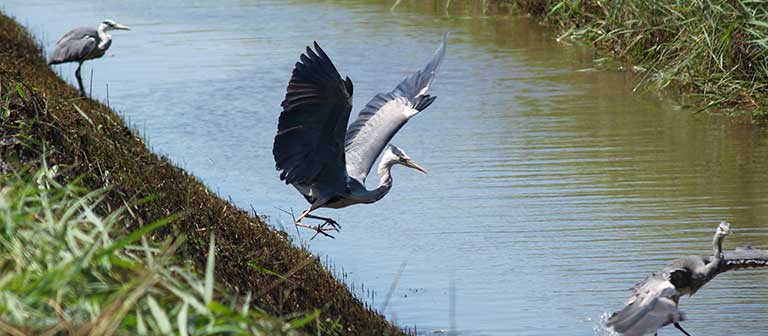 ADA has a long history of working with our members and conservation bodies to integrate the enhancement and conservation of wildlife with water level and flood risk management. Here you can find a series of guides and documents that ADA has been involved with.
---
Biodiversity Action Plans
ADA worked with Natural England in 2010 to produce guidance and a template to assist Internal Drainage Boards with the production of their own Biodiversity Action Plans in 2010, which demonstrate their commitment to conserve biodiversity within their district.
---
Aquatic and riparian plant management: controls for vegetation in watercourses
This suite of documents have been created by the Environment Agency, with the help of ADA and other water management organisations, to provide guidance on identifying what vegetation management techniques are best suited for any given watercourse.
You can download the field and technical guides and the decision making tool from: https://www.gov.uk/government/publications/aquatic-and-riparian-plant-management-controls-for-vegetation-in-watercourses
---
Species Action Plans
Wildlife Conservation Partnership has written two species action plans for inclusion within Internal Drainage Board Biodiversity Action Plans.