Embracing Equity: Developing Successful Working Partnerships
27 April @ 10:00 am

-

12:30 pm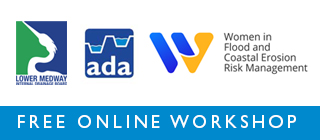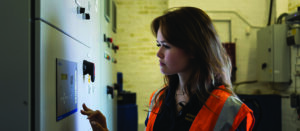 In celebration of International Women's Day 2023, ADA and Lower Medway IDB are pleased to announce an upcoming free online workshop for members of both ADA and Women in FCERM (WiFCERM) around the theme of Embracing Equity: Developing Successful Working Partnerships as an offering to support WiFCERM goals.
Lower Medway IDB have collaborated with Nicola Williams, a relationships coach and trainer, to bring ADA and WiFCERM members this workshop, supported on a cost neutral basis by ADA and Lower Medway IDB.
Announcing the workshop, Priscilla Haselhurst, Clerk & Engineer to Lower Medway IDB said:
As a WiFCERM committee member, I wanted us to make an offering that was tangible and useful across the FCERM sphere, which coincided with International Women's Day.

"Successful working partnerships are key for positive societal and environmental outcomes, and essential in our response to the climate and ecological emergency. Responsibility for managing flood and coastal risk lies within different organisations and effective action can only happen by working together. Consequently, differing priorities and ways of working requires good relationships to ensure successful outcomes.
How can we develop quality working relationships that ensure effective impact?
During this 2.5 hour workshop, with a further optional 30 minutes for Q&A session.
We will learn:
What equity is, why it is good, and how we can uphold it as an organisational and /personal value.
How a positive relationship with ourselves supports positive working relationships with others and ways to cultivate this.
How to connect well with others and stay connected as we communicate and negotiate, to create resilient partnerships based on mutual trust and respect.
How we can make a personal commitment to what has been learned.
The workshop will be held on Zoom on Thursday 27 April 10.00-12:30 and will have limited spaces to ensure that we can gain the most value from the workshop.
To register a firm commitment to join the workshop, please email: enquiries@lmidb.co.uk
Related Events