Keeping Our Rivers Flowing Summit 2023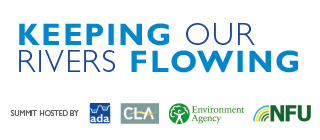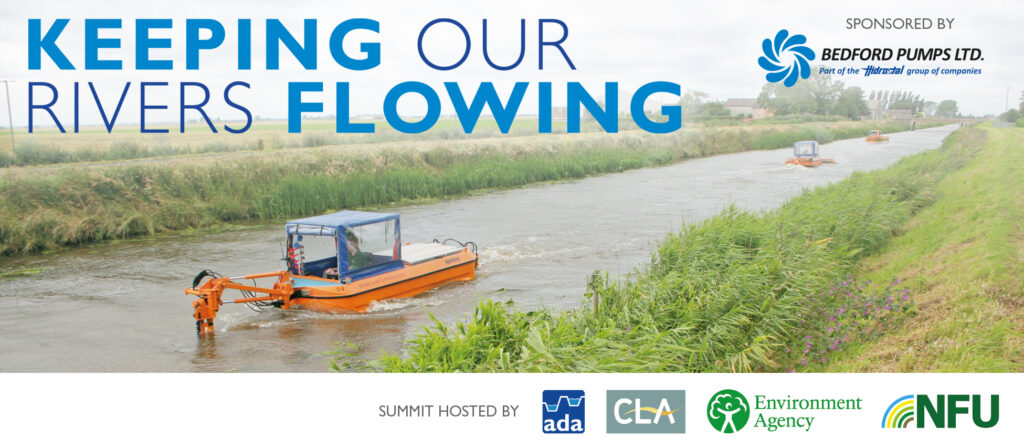 Register: Keeping Our Rivers Flowing Summit 2023
Hosted by: ADA, CLA, Environment Agency, and National Farmers' Union (NFU)
Chaired by: Tom Bradshaw, Deputy President of the NFU
Date: Wednesday 29 March 2023
Venue:National Farmers Union Conference Centre Stoneleigh CV8 2TZ
Theme:Adapting To Our Changing Climate
Summit Agenda – Coming soon
Kindly sponsored by: Bedford Pumps. Highly experienced British manufacturer of robust pumping plant for the water and wastewater industry.
As climate change makes the UK warmer and wetter, we will be visited by extreme weather more frequently in the future and must ensure our landscape and communities adapt and become more resilient. This will mean changes in how we manage and enhance our rivers and catchments, whilst reducing emissions from construction, maintenance, and pumping.
Chairing the Summit and delivering the keynote address, will be the Deputy President of the NFU, Tom Bradshaw, who has officeholder responsibilities for climate change, net zero, and water at the union.
Other confirmed speakers include: David Mitchell, who is the Senior Manager at the Somerset Rivers Authority; Kelly Hewson-Fisher, the NFU's National Water Resources Specialist; and Daniel Johns, Managing Director of Water Resources East. Further speakers for evidence sessions are being finalised.
Starting at 10.30, the day will include the evidence sessions aimed at sharing thinking towards future flood and water management strategies for our river catchments with ample time for questions, discussion, and a networking buffet lunch.
Presentations;
Russell Turner, Environment Agency
Lisa Edwards, NFU
Caroline Douglass, Environment Agency
Kelly Hewson-Fisher, NFU
Daniel Johns, Water Resources East