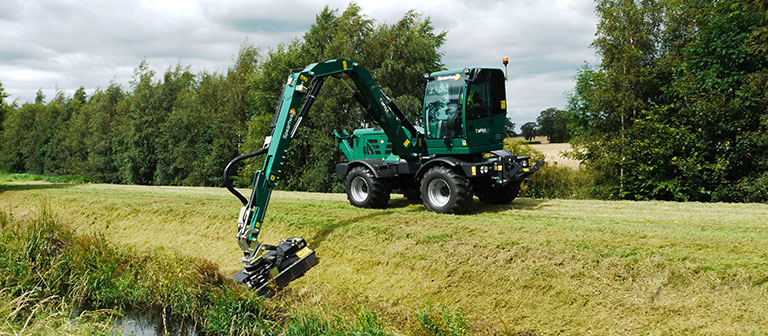 The essential work of Internal Drainage Boards (IDBs) in managing water levels must continue to be funded through levies forming part of the council tax, but clearer guidance is needed to separate out these payments from councils' own annual budgets, says the Association of Drainage Authorities (ADA) in a statement today.
Responding to calls from the District Councils' Network (DCN) for these levies to be treated as a totally separate precept in the same way county council, fire and police precepts are, ADA has stated its desire to work with the DCLG and Defra to help deliver clearer guidance and to debunk the misconception that the levy is part of a council's budget.
Agreeing with the recent statement from DCN for more clarity, ADA states that changes to council tax collection and restrictions on council tax increases has changed the nature of the relationship between councils and IDBs.
IDB levies have been collected through the local district or unitary authorities since the 1970s through rates (now council tax) to improve the efficiency of administration, having previously been paid directly by landowners and occupants living within an Internal Drainage District.
To make the process even more efficient, it was decided to collect the property as an average charge with the rates (council tax), so property owners only made one payment to the local authority. The local authorities pay the sum of individual property levies collected to the IDB as a single payment known as the Special Levy¹.
Today payment now forms part of the council tax across the local authority area rather than just the properties within the Internal Drainage District, but as ADA explains it is important to recognise that the council neither gains or loses any money from its budgets – it is simply the most efficient way of collecting rates when larger numbers of small levy payers are involved.
ADA also agrees with the DCN that Special Levy should be excluded from the capping criteria currently imposed on Councils. That doesn't mean that there will be a free-for-all in raising Special Levy rates but it would allow councils, where they know that water level management plays a crucial role in the wellbeing of their local economies, to support their local Internal Drainage Boards to raise rates through a well-established democratic process where necessary.
Innes Thomson, ADA's Chief Executive, added, "Internal Drainage Boards depend on Special Levy to help them provide a cost-effective, efficient, local service in managing water where it really matters to people and the environment. We need to publicise that service more and allow people to understand and support the work being done to reduce the risks of their lives being affected by flooding and drought"
Government is due to publish findings from the National Flood Resilience Review this summer and the Environment, Food & Rural Affairs Committee will also be completing its inquiry into Future Flood Prevention in the near future. ADA very much hopes that full recognition will be given to the valuable work of Internal Drainage Boards working in close co-operation with local councils, the Environment Agency and other water level managers in both reports.
¹Land Drainage Act 1991 Section 36
Ends
---