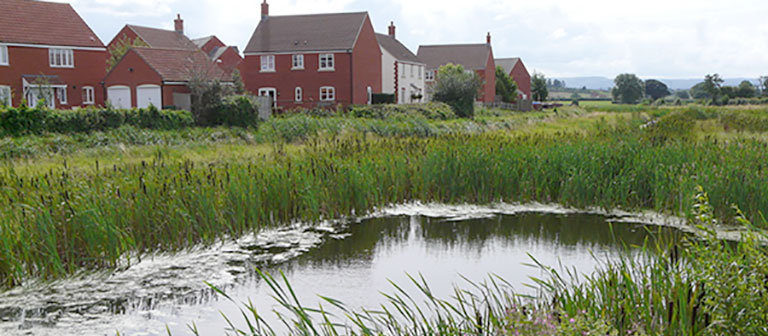 The Environment Food & Rural Affairs Committee is holding a short inquiry into how effectively the Government has implemented the Flood and Water Management Act 2010. The Committee called upon interested parties for views on whether the Government has implemented measures in the Act in a timely, proportionate and effective manner.
ADA responded to the inquiry, highlighting the ineffectiveness of Defra's alternative approaches to commencing measures in Schedule 3 of the Act and that resolving the adoption and maintenance of SuDS is a top priority to members. ADA considers that most practical way of ensuring that SuDS are maintained over the lifetime of a development is to have them adopted and maintained by a publicly accountable statutory body, either a local authority, internal drainage board or sewerage undertaker.
More positively ADA's response emphasising the benefits brought about by provisions for cooperation contained within Section 13 of the Act, which have increased the opportunity for 'partnership working' between risk management authorities. ADA's response made clear the benefits of Public Sector Cooperation Agreements that utilise the powers granted within the Act and asked the Committee to press the Government to provide effective support to the pilot projects looking at rationalising the main river network where responsibilities, and asset/system management can be handed over to local delivery bodies with local backing.
More information
EFRA Committee Post-legislative scrutiny: Flood and Water Management Act inquiry  (Parliament.UK)
---