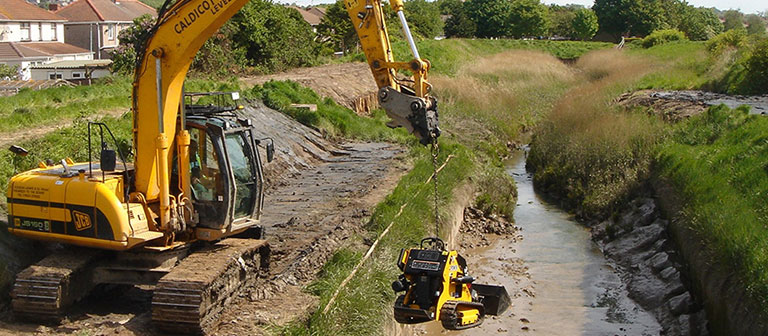 It is estimated that to date the total value of works achieved under PSCAs is £6 million, with approximately £3 million for a broad range of maintenance (revenue) works and a further £3 million for a small number of capital projects. The wide range of works completed has included weed control, grass cutting, dredging/de-silting, tree/bushing works, vermin control, obstruction removal, bank repairs and incident response during storm events in December 2013, January 2014 and December 2015.
Members of ADA's Committees have published a report investigating how to further develop and improve the use of partnership working on maintenance works and incident response using PSCAs. Working with Ian Russell, the EA and ADA's Partnerships Manager, the Committees identified seven key areas for
improvement as follows:
Forward planning of work,
Understanding and agreeing standards of maintenance,
Reciprocal working,
Incident management and recovery works
Sharing plant equipment,
National template PSCA documents,
Data capture of use/successes.
Recommended actions were identified for each of the above and can be read within the full report available from www.ada.org.uk/key-topics/publicsector-cooperation. ADA is committed to working with members to work through these actions.
---