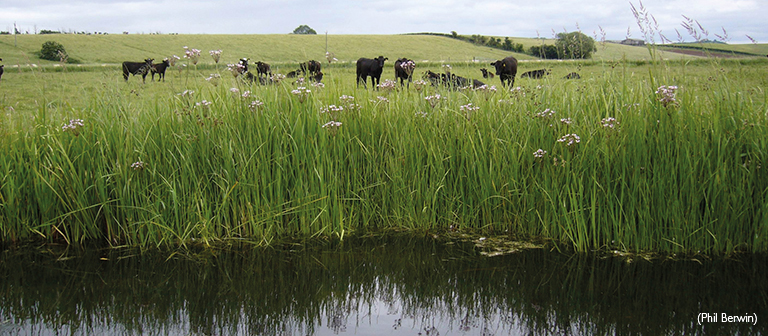 Proposals within a Defra Command Paper published in early March confirm the government's intention to replace the existing system of farm support under the EU's Common Agricultural Policy (CAP) with a new framework based on environmental enhancements and the delivery of public goods.
Direct payments to farmers in England will be phased out within a decade under the government's plans once the UK leaves the European Union. The bulk of payment reductions would initially come from the biggest recipients, rather than smaller producers, and the government is looking at two options to achieve this through either progressive reductions or a ceiling on payments. Whilst direct payments will disappear, the government accepts that some marginal upland farms, especially those in remote areas, will require some form of ongoing support.
As direct payments in England reduce much of this money would be used to fund a new environmental land management system to improve soil, water (quality, drought and flood risk), and habitats in line with the Government's 25 year environment plan. Other public goods to receive support could include higher animal welfare standards, wildlife protection, public access, and new technologies. However, the paper is light on detailed proposals.
The government wish the new system to promote long term sustainable land management that benefit the competitiveness of the sector through improving soils and increasing resource efficiency.
Defra is inviting views by 8th May 2018 on its plan to phase out direct payments while developing a new environmental land management scheme for English farmers.
It is also seeking views on the range of public goods that could qualify for public support, and ADA will be responding to ensure that the management of flooding and water levels features prominently. You can read the full consultation details at here.
---