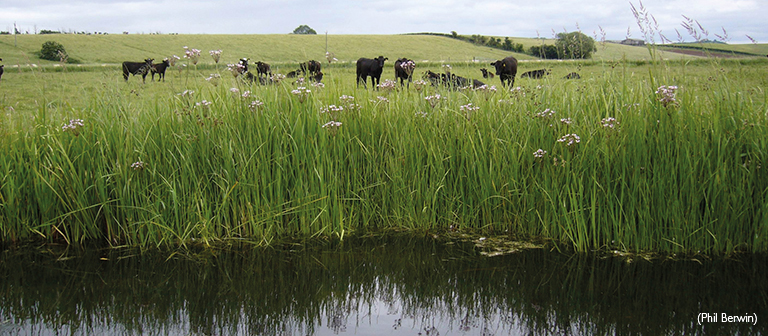 The Agriculture Bill was introduced to the House of Commons on Wednesday 12 September. The Government wishes the Bill to provide the legal framework for the UK to leave the Common Agricultural Policy (CAP) and establish a new payments system for the farmers and land managers based on public money for public goods.
Measures to reduce flooding are cited, alongside others like environmental protection, public access to the countryside, and improving air quality, as public goods for which future payments may be made. Specifically, subsection 1(d) will enable the Secretary of State to provide financial assistance in the future for activities undertaken to mitigate or adapt to climate change, whilst subsection 1(e) enables financial assistance for activities undertaken to prevent, reduce or protect from hazards to, or caused by, the environment. By way of example the Government states that this could be used to reduce flood risk by incentivising good soil management, leading to a reduction in soil compaction.
This summer, during the Government's 'Health & Harmony' consultation on the future of food, farming and the environment, ADA called for flood risk management to be recognised and valued as a public good underpinning the Government's new approach. We want to see future agriculture schemes facilitate closer working between farmers, growers, landowners and risk management authorities by exploring innovative funding solutions that incentivise farmers to incorporate productive agriculture within more strategic and wide-ranging flood management measures. ADA also noted the extent of damage to the agricultural sector from previous flood events (e.g. 42,000 ha of land flooded in 2007 costing the sector £50 million), highlighting the need for effective flexibility and support for farmers during and following emergency flood events.
Separately, Defra has published a policy statement setting out the government's ambitions for English agricultural policy over the next ten years. The Bill will continue its progress through Parliament this autumn with its second reading due on 10 October.
---