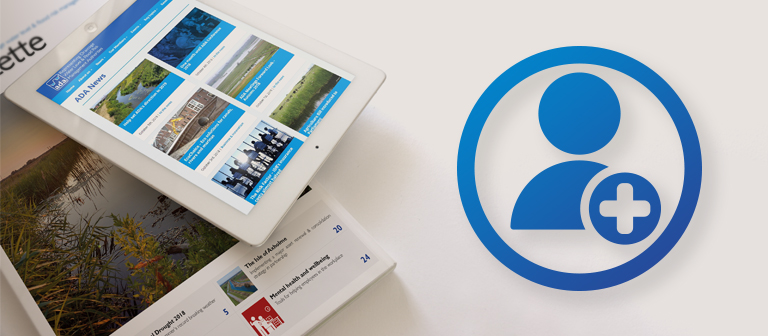 ADA is committed to protecting and respecting the privacy of our members and non-members. We aim to be clear when we collect your information, not do anything with it you wouldn't reasonably expect, and keep your data secure.
With the new General Data Protection Regulation (GDPR) and Data Protection Act 2018 now in place, we want to ensure that we only hold data about those individuals who wish to receive information from us with their explicit consent. Especially those of you who work for or belong to our member organisations.
With this in mind we've updated ADA's Privacy Policy to clearly and simply explain how we collect and use your personal information as a membership body.
Stay Connected
To stay connected with ADA please

tell us here

 how you would like ADA to contact you in the future.
This will allow you to continue to receive our quarterly magazine (ADA Gazette) and/or our monthly electronic newsletter (ADA News Stream), keeping you informed about best practice, government policy, and news matters relating to the delivery of land drainage, water level, and flood risk management.
Of course, in the future you can withdraw your consent at any time, by simply contacting ADA and informing us which communications you no longer wish to receive and we will update our records accordingly.
If you have any questions about ADA communications, data security or privacy please contact Innes Thomson, ADA's Data Controller and Chief Executive.
---