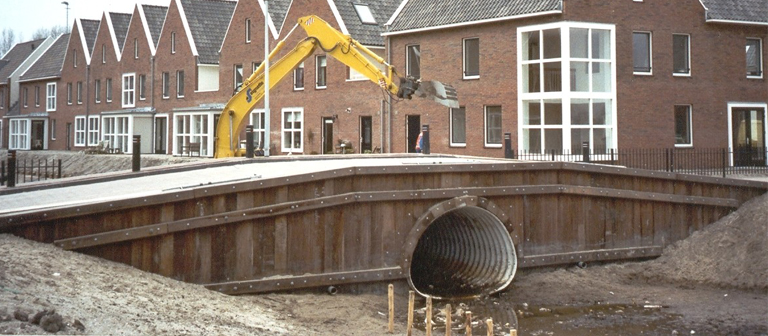 EcoChoice are specialist importers of durable FSC® timbers and recycled plastic, born out of the civil engineering and water works world.
EcoChoice's products are suitable for a range of canal and river works including sheet piling, fenders, decking, stakes, posts, beams, sleepers, landing stages, footbridges and beach groynes for coastal defence.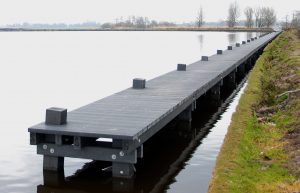 Timber is a particularly popular material for canal fenders, especially for areas close to lock gates, landing stages and the lock gates themselves. However, EcoChoice believe there is still plenty more room for timber to be used on waterways, helping to protect banks and the surrounding land from flooding in an environmentally friendly way.
This stems from our origins. When the company was founded over 13 years ago, there was a close association with a Dutch timber importer.
EcoChoice took a keen interest in what happens in Holland, because it isn't all that different to the terrain on our own doorstep, East Anglia.
In order to combat bank slippage, the Dutch drive timber sheet piles into the ground. Sheet piling timber planks come in a variety of widths and thickness, but all have tongue and groove sides and a splay end which ensures water tightness as they are driven into the ground.
Timber is readily available and very cost effective. It is also natural, renewable and carbon negative, coming from trees rather than mines.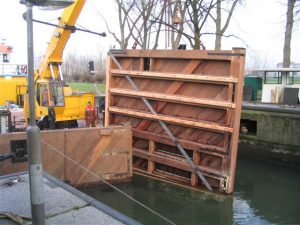 It is also very durable, including in water. This surprises many people but it will, in fact, last longer in sea water than steel or concrete would. This is because tropical timber has natural, inbuilt defences called essential oils which protect it from being degraded.
Timber suppliers will usually be able to deliver your requirements quickly, cutting, chamfering and drilling it into the size and shape that you need, unlike steel.
Seeing a natural product that is made from something that has evolved naturally and grown from the ground and is completely unique is quite spectacular. So, not only is it good for the wallet and good for the environment, but it is also easy on the eye as well! All of this means that, as far as we are concerned, nothing matches the natural performance of hardwoods.
As caring for the environment is at the heart of what EcoChoice do, having recently added a complete range of similar eco-friendly solutions in recycled plastic. Plastic is of course a huge waste problem while at the same time, there's a huge demand for products that are long lasting (no rot) but that can also contribute to pressing environmental issues. Plastic solutions such as fenders, decking and sheet piling are made with 100% recycled content, meaning less landfill and ocean pollution. Both by using timber and recycled plastic solutions, you can hugely benefit our natural environment.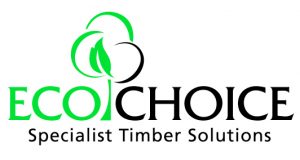 To find out how EcoChoice can help you and to get a quick, no-obligation quote, please call on 0345 638 1340, email on info@ecochoice.co.uk or for more information about sustainable timber products, please visit www.ecochoice.co.uk
---