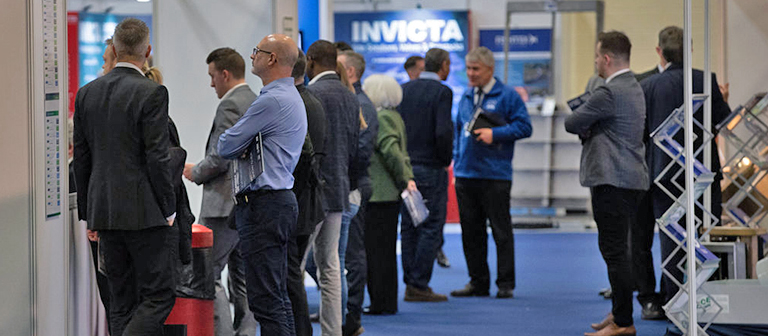 The third edition of FLOODEX, held once again in Peterborough on 27-28 February, was hailed a great success by both exhibitors and attendees with this year's event bringing together the drainage and flood risk sectors with irrigators, through the IRRIGEX part of the show, and sustainable drainage.
The two-day gathering of industry leaders, experts and suppliers provided a very professional and enjoyable way to promote and celebrate how we manage water across the different parts of the water management industry. Working once again with Indigo Media, our show organisers, we welcomed the UK Irrigation Association (UKIA) and the Association of SuDS Authorities (ASA) as event partners and the mix of the various professions clearly struck a note with many. Attended also by Defra, the EA and Anglian Water, the sense of a truly collaborative approach to the operational aspects of managing our catchments was on full show. Bringing suppliers and customers together forms a key part of the ethos of the show and many business prospects were discussed and progressed. Despite the more challenging environment in which we all operate, ADA and its partners were delighted to see attendance figures increase by almost 15% over the two days, compared to our last event in 2017.
As in the previous shows, we also welcomed a small but highly valued group of industry leaders and speakers from across the sectors, all whose time given and effort to attend and present at FLOODEX was greatly appreciated.
All of the speakers' presentations can be found at www.ada.org.uk/floodex
Looking forward, FLOODEX 2020 on the 26-27 February 2020 at the East of England Arena & Events Centre in Peterborough promises to further develop the wider collaborative approach across our industries and we will update you with plans for our next event in the next edition and ADA would like to give sincere thanks to all who helped make this year's show the success that it was.
Innes Thomson, Chief Executive, ADA
---