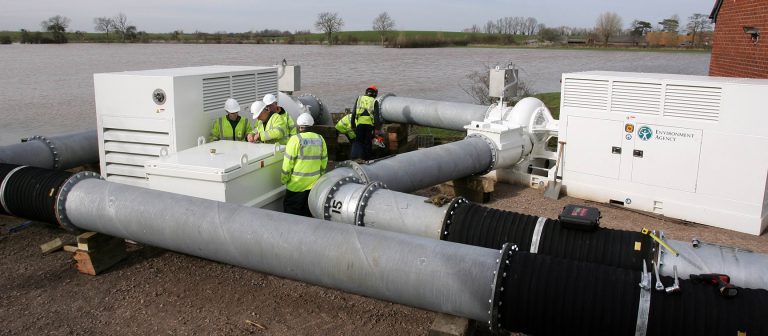 The Environment Agency are publicly consulting on changes in the composition of three Regional Flood & Coastal Committees (RFCCs) in England that will follow from reorganisations in local government that are anticipated for Northamptonshire and Buckinghamshire.
New unitary authorities
A formal proposal for two new unitary authorities to be formed in Northamptonshire (West Northamptonshire and North Northamptonshire) has been submitted to the Government for consideration. If approved these authorities would coming into existence on the 1 April 2020.
In Buckinghamshire the decision to create a single unitary authority replacing the existing five councils has been made by the Government, subject to Parliamentary approval. It would come into existence on the 1 April 2020.
Each new authority will be a unitary authority, delivering all local government services in their respective areas, including their functions as a Lead Local Flood Authority (LLFAs).
How does this affect RFCCs?
The membership of Thames RFCC, Anglian (Central) RFCC, and Anglian (Northern) RFCC currently includes representation from one or both of the existing county councils. To reflect these changes all three Committees' membership will need to be varied before 1 December 2019 to represent the new councils on 1 April 2020.
At the same time it is proposed to change the name of Anglian (Central) RFCC to Anglian (Great Ouse) RFCC. The Great Ouse featured proudly with the names of predecessor Committees between 1920 and 2005. ADA supports the revision to the name of this RFCC as this will retain alignment with the other two Anglian RFCCs, but reintegrates a river catchment relevance and removes the now outdated link with previous Environment Agency operational Regional/Area naming.
Consultations
Details of the proposed variations and the three consultations are open for comment until 18 June 2019, via the links below:
---