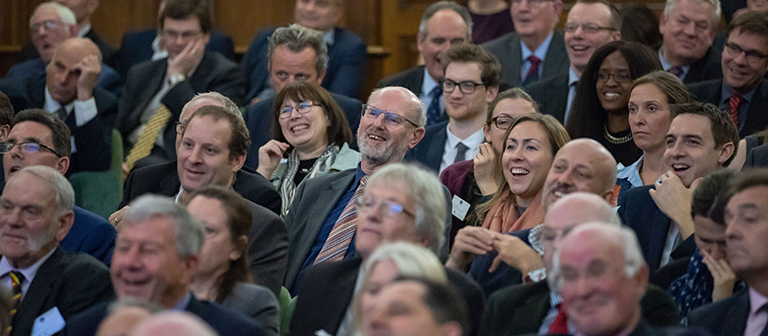 Following the announcement of the forthcoming general election, two of our intended speakers for the ADA Conference 2019 are unfortunately no longer able to attend. Neil Parish is focusing on his election campaign in his constituency, and Julie Foley, from the Environment Agency, is unable to speak owing to rules covering the pre-election (purdah) period for civil servants.
Instead, ADA has lined up two excellent and topical speakers to accompany our keynote speaker Stuart Roberts, Vice President of the NFU. All three will very much carry the theme of 'building stronger partnerships in flood and water management' throughout the Conference agenda, whether that is along our coastline, around more resilient water resources, or with the agricultural community.
Once again our speakers will be addressing a capacity crowd of over 200 attendees on Wednesday 13 November, at One Great George Street, Westminster. Further cementing the ADA Conference as an essential event for the members and officers of flood and water level management authorities in the UK.
Our three confirmed speakers are:
Bryan Curtis
Chair, Coastal Group Network
Bryan is a Chartered Engineer and member of both CIWEM and the ICE and often dubbed as the "voice of the coast". He is a long standing Coastal Group Chairman and also Chairman of the Coastal Group Network. This network of Councils, Ports, Government bodies and other interested partners provide the collective technical voice for the coast.
As a staunch advocate of collaborative/partnership working, Bryan led one of the first partnership trials of two councils which has ultimately led to the formal joining of two Council Officer structures on the South coast of England.
Robin Price
Interim Managing Director, Water Resources East (WRE)
Robin was appointed interim managing director of WRE in January to develop its transition as an independent company pioneering a collaborative approach to water resource planning across the East of England.
With a degree in Biological Sciences, a PhD in drinking water treatment, and becoming a Chartered Scientist, Robin had previously worked for Anglian Water for over 20 years. Most recently as Head of Water Quality leading a 65-strong team of scientists and technicians working on public health, water quality risk management, policy, strategy, and regulation.
Stuart Roberts
Vice President, National Farmers' Union of England & Wales
Hertfordshire farmer Stuart Roberts is a third generation arable and livestock farmer who has also worked for Defra and the Food Standards Agency and held senior management roles within the meat supply chain.
Stuart has served as Hertfordshire NFU County Chairman since 2015. In his role as Vice President, Stuart has taken a keen interest in flood risk management, having visited the Netherlands and learnt about the work of internal drainage boards with the assistance of ADA.
---