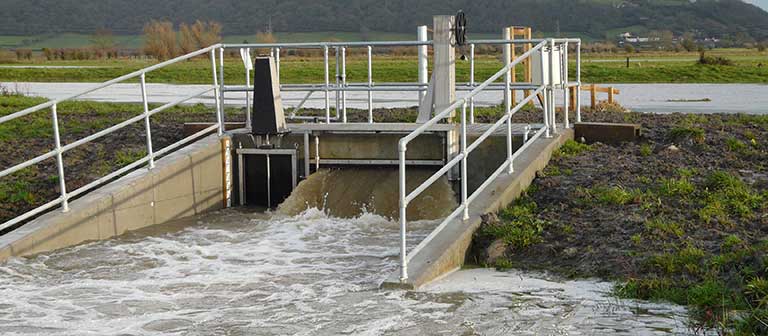 Water Resources East (WRE) was formed by Anglian Water in 2014 as a pioneering collaborative approach to water resources planning across eastern England.
Instead of the traditional approach, in which water companies look at water resource planning for their respective areas in isolation, WRE has brought together regulators, companies, retailers and individuals in the water, agriculture, power and environmental sector. It has looked at the needs and potential trade-offs across all these organisations and balanced considerations of customers, agriculture, the economy and the environment.
Since becoming an independent company in 2019, WRE have made clear that they seek a Board of Directors with as wide a membership as possible to reflect the collaborative nature of the project. To this end ADA was approached by WRE at the start of the summer about appointing a Director to represent internal drainage boards (IDBs) in the East of England.
In October David Thomas, Chief Executive of the Middle Level Commissioners was confirmed as ADA's representative on WRE's Board of Directors. He will represent and report back to IDBs in the region through ADA. In a letter to IDBs in the region David has highlighted some of the key areas of shared interest between IDBs and WRE:
Water licencing and abstraction – How will needs change as development increases and climate change impacts become more apparent?
Abstraction reform – What pressures will this put on agriculture and conservation?
Agri-environment support for farmers – Will there be a role for agricultural business to be paid for being involved in some way in water supply for irrigation, storage, amenity etc within ELMS and if so, how can this be exploited?
Water trading – How can IDBs benefit from future water trading initiatives?
Regional plans for new infrastructure – Will there be new reservoirs and will they be multifunctional? How can the plans ensure agriculture and the needs of environment are catered for?
Water transfers – Water is already transferred between water companies and even between regions. How can the region be protected from the impacts of losing water when it is itself is in stress?
Growth – How can growth be managed without sacrificing the needs of agriculture and the environment?
Sharing of good practice – What is already in place and working well? Can this be mirrored elsewhere?
The condition of ADA taking a seat is linked to the provision of some financial support for the continued administration of WRE's technical and managerial staff. WRE's technical projects are being separately funded. WRE requested a contribution of £15,000 from ADA for the first year of operation. ADA has put a proposal for tiered funding to IDBs in the region in order to deliver that contribution. It is based upon the same methodology as that currently used to raise ADA subscriptions, which is calculated on the basis of an IDB's area and told annual value of land holdings.
More Information
---