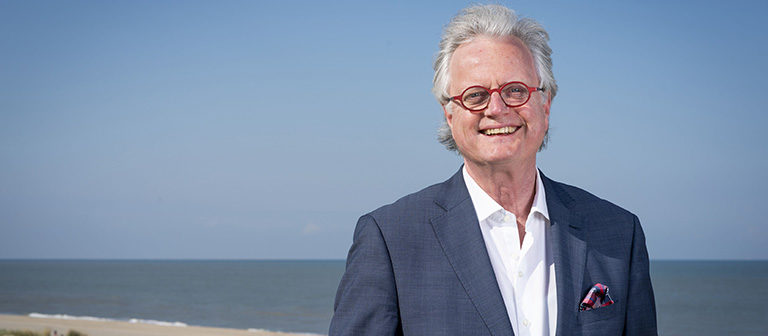 ADA is honoured that Peter Glas can join us to give this year's keynote seminar at the FLOODEX 2020 exhibition with the support of the Government of The Netherlands. This will be the first time Peter has spoken in the United Kingdom since his appointment as Government Commissioner for The Netherlands' Delta Programme.
The Delta Programme sets out the Netherlands' long-term plans to protect the country from flooding, mitigate the impact of extreme weather events, and secure supplies of freshwater to make the country climate-proof. The Programme and its mode of water governance is world renowned. It incorporates a strongly science led methodology alongside societal needs to build an adaptive approach that links water and spatial planning. Under the Delta Programme, the government, provinces, and water boards in the Netherlands have entered into innovative collaborations with residents, businesses, knowledge institutes, and NGOs.
A key part of ADA's role is to share knowledge between those involved in the flood and water management sector within the United Kingdom, and we are delighted to be able to continue to bring international speakers to impart their knowledge and perspective. Peter's experience in water research, policy and governance will make his talk particularly insightful. He was formerly appointed by Royal decree as Chair of the De Dommel Water Board, and served for 11 years as national Chair of the Union of Dutch Water Boards. Since 2013, he has also served as international Chair of the OECD's Water Governance Initiative.
Peter will be speaking at 12.30 on Wednesday 26 February at the exhibition. To bring Peter's experiences to life, and to draw links to water management here in the UK, Peter will be joined in conversation by Dr Jean Venables CBE, Vice President of ADA and a former President of the Institution of Civil Engineers.
FLOODEX 2020 is located at the Peterborough Arena (Postcode: PE2 6XE) on the 26 and 27 February. The exhibition is free to attend, as is the complete seminar programme, which has been put together by ADA and the Association of SuDS Authorities. Full details can be found online at www.floodex.co.uk.
---