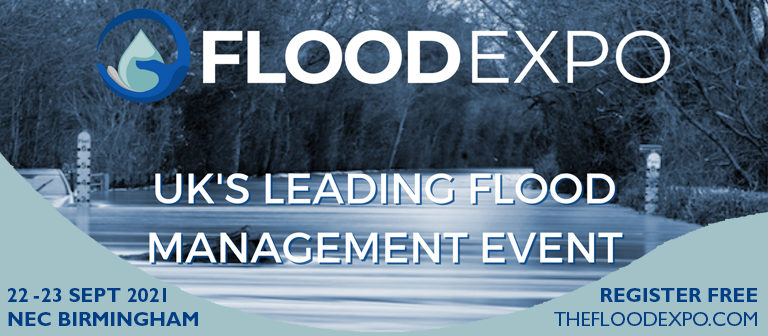 The Flood Expo is proud to be working in partnership with the Association of Drainage Authorities (ADA). ADA will play a crucial role in supporting the Flood Expo's water level management and flood risk community and will champion the event's commitment to sharing unique, free and educational content by joining the powerful speaker line up. ADA and the Flood Expo share the belief that it is vital to bring professionals together to encourage discussion around the most pressing issues faced by the water management industry, so the Flood Expo is delighted to begin this new chapter of collaboration.
The Flood Expo will make a highly anticipated return to the NEC, Birmingham on the 22-23 September 2021 as the UK's largest exhibition and conference designed for individuals, businesses and local authorities to discover the latest products and strategies within the flood sector. The event will be supported by a diverse range of industry leading speakers who will host insightful seminar sessions and explore how we can transform the way flooding is predicted, prevented, and managed.
The unrivalled content programme will address key issues across the sector with a particular focus on drainage systems, pumping solutions, water level management case studies, plus flood risk and management techniques. The conference level seminars will take place across three theatres and are offered to visitors for free to ensure they remain accessible and allow the sector to collectively find solutions and understand the latest trends and innovations.
The Keynote is the largest of the three theatres at this year's Flood Expo and will host renowned organisations. The Prediction and Prevention theatre will also return to the event and will see specialists use case studies to support their professional analysis of the latest technologies used to predict and prevent flooding. In addition to this, the brand-new Defence and Response theatre will be officially launched at the 2021 event and offer a distinctive content programme to support those in the flood response sector.
The Flood Expo would like to extend a sincere thank you to ADA for their support as we begin this exciting partnership and work towards the common goal of assisting the water management industry in scrutinising and verifying effective flood prevention, management and response solutions.
Register for your free ticket to The Flood Expo here.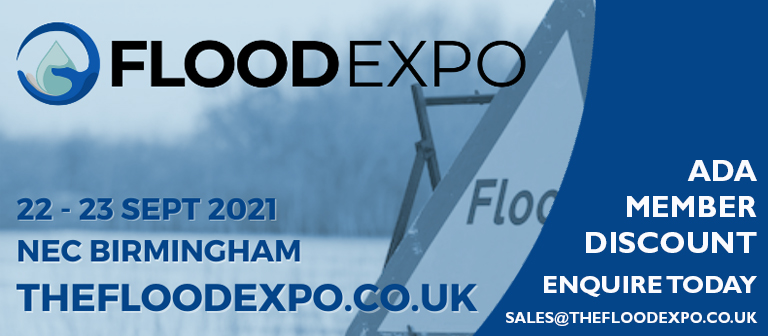 ---