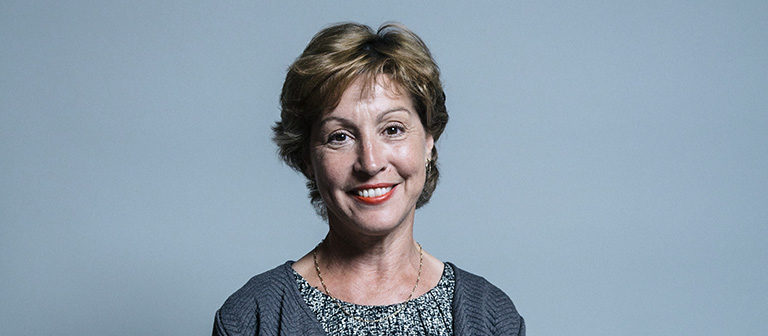 ADA is delighted to announce that Rebecca Pow MP for Taunton Deane and Parliamentary Under Secretary of State at Defra will be our opening speaker at this year's ADA Conference on Wednesday 10 November 2021.
Each year the ADA Conference brings together ADA's members and flood and water level management practitioners from across the United Kingdom, to listen to and discuss key policy topics of the moment. With both the passing of the Environment Bill and hosting of the COP26 climate discussions anticipated this autumn, the ADA Conference 2021 will provide a timely opportunity to hear how the government plans to take forward its environmental and climate change agenda in coordination with the flood risk management sector.
The ADA Conference 2021 will be a FREE to attend online webinar using the Microsoft Teams platform. We look forward to being joined by our members from across the length and breadth of the UK. It will take place on the morning of Wednesday 10 November from 10.30 until 12.30.
In addition to Rebecca Pow MP we will receive talks from two further top-calibre speakers.
Sir Dieter Helm is one of Britain's foremost experts on 'green' economics. He is a Professor at Oxford University, a Fellow of New College, Oxford and previously chaired the Natural Capital Committee. In his most recent book, Net Zero, he addresses the action needed to take to tackle the climate emergency.
Lord De Ramsey became the first chairperson of the Environment Agency in 1995 and has twice served as ADA's President from 1991 to 1994 and 2001 to the present.
Following our speakers the online format will allow us to call upon a range of industry experts to share their views and answer members' questions during a Q&A Forum.
Discussing the ADA Conference 2021, ADA's Chair, Robert Caudwell said: "With the growing impacts of climate change becoming ever clearer this year, we are delighted to have three speakers at this year's ADA Conference who recognise the breadth of the challenge that faces us. I am looking forward to hearing from Rebecca [Pow], Dieter [Helm] and Lord De Ramsey on their insights into how we can better strategically manage our landscape, waters, and society to adapt to climate change as well as mitigate our impacts."
AGM 2021
After a lunch break, ADA's Annual General Meeting (AGM) will take place as a separate webinar exclusively for the board members, councillors and staff of organisations that are members of ADA. Starting at 14.00, the AGM will follow a typical AGM format and allow ample time for our members to discuss ADA's affairs in more depth and substance, including our plans for the future. Within the proceedings members will be invited to approve a newly revised set of Articles of Association for ADA that have been proposed by ADA's Board of Directors. The formal notice of the AGM, agenda and papers will be available from the ADA's AGM webpage and circulated to those members who have registered to attend.
Registration
Participants must register separately for the ADA Conference and for ADA's AGM. Please don't delay your registration, which will close on Wednesday 28 October.
To register for each event please visit:
ADA Conference 2021 | Wednesday 10 November (10.30-12.30)
ADA Annual General Meeting 2021 | Wednesday 10 November (14.00-15.30)
---