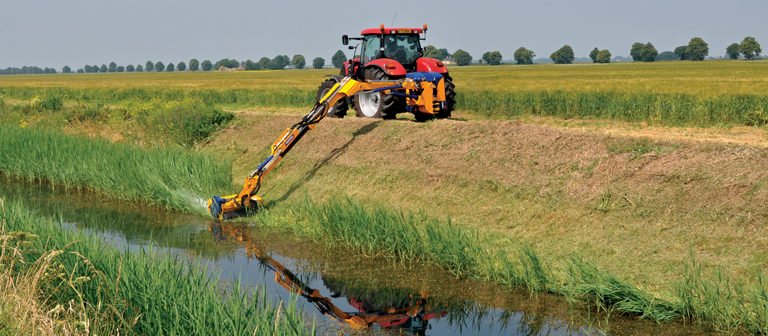 Following the Chancellor of the Exchequer's Spring Statement yesterday, Wednesday 23 March 2022, HM Revenue & Customs (HMRC) have today published an updated Excise Notice 75, which explains when rebated diesel or biodiesel can be used in vehicles and other machinery from 1 April 2022.
In the Budget 2020 the government announced that it would remove the entitlement to use red diesel and rebated biodiesel from most sectors from April 2022. ADA has been working hard to seek a practical solution to the future use of red diesel by risk management authorities in watercourse management and water control operations, such as to power pumping stations.
Under Section 12 of the updated Excise Notice 75, it states the following regarding drainage work and flood and coastal erosion management activities:
Ditch clearing and drainage

Ditch clearing and drainage, including work carried out by, or on behalf of a risk management authority (as specified in section 6 of the Flood and Water Management Act 2010), is accepted as a purpose relating to agriculture, horticulture or forestry only if the work you do is intended to benefit land used for agricultural purposes (including horticulture and forestry). This means the purpose of the work must, at least in part, be to avoid agricultural land becoming unfit to grow crops or rear livestock on. Any drainage work or flood and coastal erosion management activities that have no agricultural benefit to the land are not purposes relating to agriculture, even if the work takes place on agricultural land.
 The above definition would apply to works or activities (such as pumping) being undertaken directly by a Risk Management Authority or by its contractors.
ADA is grateful to all of those members, MPs, and officials from Defra, HM Treasury and HMRC, who have engaged with ADA to seek greater clarity on this matter. ADA will continue to work with Defra and Risk Management Authorities towards carbon reduction within the flood and water management sector.
---