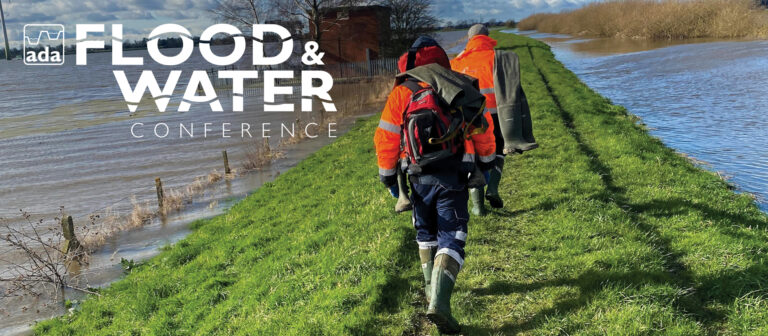 ADA is delighted to announce that the Shadow Floods Minister, Emma Hardy MP will be speaking at this year's ADA Flood & Water Conference on Tuesday 21 November, when we will return to the prestigious setting of One Great George Street in Westminster, London.
The Conference will bring together leading flood and water level management practitioners from across the UK to hear from a line-up of prominent political, policy, and technical speakers from across the United Kingdom, and discuss key policy topics of the moment.
Innes Thomson, ADA's Chief Executive, said: "As we start to approach the next general election, it is vital that our sector engages with politicians across the political spectrum to ensure that the important interests of flood and water managers are taken into account when drawing up manifestos. Emma will undoubtedly draw upon her experiences as a member of parliament for Hull West & Hessle and her efforts to improve flood protection for communities."
In addition to Emma Hardy, ADA is pleased to have completed our line-up of six speakers over the summer, all of whom are accomplished people highly relevance to the flood and water management sector.
Emma Hardy MP
Shadow Floods Minister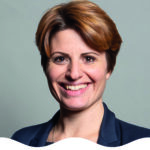 Emma Hardy MP was appointed as Shadow Minister for Environmental Quality & Resilience as part of Labour leader Keir Starmer's reshuffle in September 2023.
Having served as the member of parliament for Hull West and Hessle since June 2017, Emma Hardy has been particularly active on the topic of flood prevention liaised regularly with the Living with Water Partnership and Humber 2100+ partnership, two major local floods projects across Hull and the East Riding of Yorkshire (LWP) as well as organising meetings for constituents to discuss flooding issues directly with representatives of the relevant authorities in the area.
Commenting on her appointment, Emma Hardy MP said: "A huge part of this brief is focusing on flooding, which is why I wanted it, because there is so much we need to change with flood protection and mitigation if we are serious about protecting places like Hull and the East Riding. This gives me a genuine opportunity to shape Labour policy in this area by being part of an fantastic Labour team and if we get the new Labour government our country needs, actually bring about the changes in law required."
In parliament Emma introduced a bill under the ten-minute rule entitled the Flooding (Prevention and Insurance) Bill. It sought to: set minimum requirements for flood mitigation and protection measures in new build properties; place reporting requirements on local and national government in relation to flood prevention measures; and extend the eligibility of Flood Re to small and medium-sized enterprises and homes built after 2009.
New Format
To provide a more convenient schedule for those travelling to and from London, the Conference will open from 11.00 for networking with delegates and an Exhibition of ADA's Associate Members. An informal buffet lunch will be served from 12.00, before the conference commences at 13.20 in the adjacent Thomas Telford Theatre. The Conference will close at 17.00.
Book your place
Click here to book tickets
Discounted tickets are available to ADA Members, including staff and board members of IDBs, Environment Agency, Natural Resources Wales, Dept. for Infrastructure NI – Rivers Division, Regional Flood & Coastal Committees, Coal Authority, Anglian Water, Network Rail, as well as staff and councillors of local authorities who are members of ADA.
A limited number of free tickets are available by application to students enrolled and studying on a relevant flood or water management degree programme. Free tickets are available to Associate Members of ADA only wishing to exhibit in the Great Hall.
---