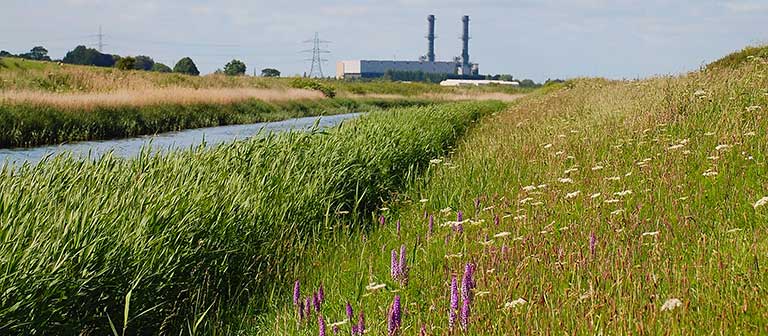 For as long as I have been involved in incident management, pandemics were and still are the top national risk not only in the UK but many other countries too. The handling of that risk is now a full operational reality and much gratitude is owed to those people putting themselves selflessly on the front line to keep people alive, feed the nation and provide the necessary social support where it is most needed.
The next highest set of national risks relates to natural disasters such as flooding, drought, etc (National Risk Register of Civil Emergencies 2017) and in the past twenty years, we have seen our fair share of those affecting millions of people to a lesser or greater extent around the world over that time. Most damaging of all from whatever the crisis, are the insidious effects which linger long after the events have taken place and change peoples' lives, their health, economic well-being and the environment around us.
Quite rightly, huge attention and energy is being paid right now to controlling the spread of the COVID-19 virus to try and manage the ability of our National Health Service to cope with the ill. And happily, we have one of the best services in the world leading that battle.
But we must not drop our guard against those other high-consequence risks which could easily manifest themselves at any point in the next 6, 12 or 18 months, just as we are trying to pick ourselves up from the coronavirus pandemic. Those of us that can, have a public responsibility to plan ahead and ensure that our infrastructure remains fit for purpose and able to withstand the possible onslaught of flooding, drought, tidal surge, or whatever might be thrown at us.
As I unashamedly continue to say, water and flood risk management plays a vital role in underpinning our social, economic and environmental well-being. What is incumbent on us all now is to ensure that we increase the management and maintenance of the £26 billion or so of assets that we already have and that the relatively small amount of money needed to do that is clearly set aside to do that. Yes, we continue to need to create new projects to improve flood protection but I would challenge, and have done so for some time, that we have not got the balance right between new projects and everyday management and maintenance.
We also urgently need to review the planning system and where and how we develop. With exceptions, those that suffer badly from flooding are generally in relatively recent developments and we are then forced, thanks to ill-considered permissions and poorly controlled planning policies and strategy, to design and retro-fit flood alleviation schemes to help those unfortunate souls whose houses are at risk. It is simply not possible to stop development in our flood risk areas but it must, sooner rather than later, be recognised and enforced that any development must be fully resilient to flooding, especially through design and materials used.
And that brings me on to our river systems and the experiences witnessed during last winter. There were huge volumes of water being dealt with and it was inevitable and accepted that our flood defences would be overwhelmed in many places. All those involved in Flood Incident Management made a huge effort to protect people during the various storms and we can be very proud of that.
The sting in the tail came afterwards when it became clear that many of our main rivers were simply not able to evacuate the flood water effectively and efficiently because they did not have the hydraulic capacity. The analogy often used is the motorway with a couple of lanes permanently closed. We must address that situation to avoid future flood misery and accept that certain stretches of river are crucial to getting water into our estuaries away from flooded areas. Everyone also accepts that any works done must also not worsen the situation for others downstream.
And that is exactly where the current works priority system doesn't seem to be able to recognise that if the cork is taken out of the bottle at certain strategic points, considerable benefit is provided in getting peoples' lives, businesses and the environment back to normal much more quickly. Those "trunk" stretches of rivers at the bottom of the system are often "low flood risk priority" because direct flooding from them is of lower perceived consequence but the impact of that cork effect is not properly taken into account when these sections of river cannot efficiently evacuate water from further up the system.
How much did the incident management responses and recovery process cost the nation over the 2019/20 winter ? If we had spent a small fraction of that on additional regular and routine maintenance of our watercourses each year, what would the cost avoidance have been? I don't have answers to those questions but I would be very interested to see them. Perhaps the EFRA winter floods inquiry might be able to investigate this thread and if you are reading this and have evidence to offer, please submit it.
The winter floods and COVID-19 may also bring sharply into perspective the value of our food production land and how we value that in the future. Yes, it can be used for temporary storage of flood waters with farmers recognising that they are part of the solution in providing a public benefit, but land and crops cannot survive prolonged submersion without significant impact on food yields. Once again, it is crucial that we properly invest in being able to manage excess water off agricultural land in a timely manner.
Finally, and very much an argument that ADA supports, we must increase our vision and ambition for wider catchment management because it is the whole catchment and the "jigsaw" of solutions across that catchment that plays an integral part in reducing the effects of flooding. Slowing the flow in certain parts of the catchment works equally alongside speeding it up in other parts. Natural flood management works in tandem with carefully engineered solutions. A properly balanced approach recognises people, our economy and the environment and all three will require considerable attention in the coming months and years.
Supported by its members, I am pleased to continue to highlight ADA's principles and strength of feeling around the following principles which we will continue to advocate to Government as they consider their position on updating England and Wales's Flood & Coastal Risk Management Strategies:
Rural areas | We must not leave rural communities, farms & villages undefended. Current funding priorities and policy rules can leave them isolated and unsupported.
Effective maintenance | We must have Government policy and funding that supports the efficient conveyance of water & resilient embankments in lowland watercourses through proper long-term financial settlements for management and maintenance works. Conveyance is a broader topic than simply dredging. It also includes aquatic and marginal vegetation control and bank condition. Removing targeted constrictions in lowland rivers must be undertaken in a scientific and targeted manner.
Controlled water storage | We need to enable and encourage the controlled storage of water on farmland and provide the right incentives to landowners to do that. In parallel, we must ensure that the right infrastructure is in place for the evacuation of that water or perhaps its use as a longer term water resource.
Total catchment management | Measures must be part of a total catchment approach to flood resilience, working alongside SuDS, soil management, traditional defences, upstream attenuation, flood storage areas or washlands, and slow-the-flow initiatives.
We cannot simply build our defences higher and higher indefinitely. However, we can invest in management, maintenance and infrastructure to be much more resilient and be able to deal with floods when they do happen.
Now, even more than ever, it is time for all partners to work closer together taking a pro-active approach to deliver solutions on the ground that sets the UK on a trajectory towards a more climate resilient future.
I know that all of us will be respecting and supporting the current COVID-19 social distancing measures, but I hope that in whatever way you are affected by the current situation, you are able to find some innovative and creative ways to celebrate Easter with your families and friends.
Innes Thomson
Chief Executive, ADA
April 2020
---