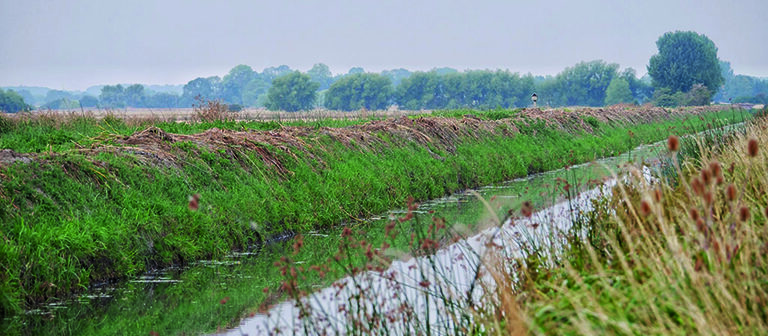 Reflecting on 2022
Despite the various political and economic turmoil of 2022, our members' ongoing support has helped ADA to continue to champion and campaign for the sustainable delivery of flood and water management across the UK. As a community of flood and water management authorities, ADA is stronger for having a broad range of representatives from across the sector. Whether that is from internal drainage boards, local authorities, national agencies such as the Environment Agency or Network Rail, or regional flood and coastal committees, your contribution is greatly appreciated.
We had a successful year delivering guidance, advice, and support to our members, and informing the public about our members' essential work in managing flood risk.
Of particular note in 2022, ADA:
published an Environmental Good Governance Guide,
set up a new All Party Parliamentary Group for Sustainable Flood & Drought Management,
engaged in discussions around SuDS and enacting Schedule 3 of the Flood & Water Management Act 2010, continuing our close working agreement with ASA (Ass. of SuDS Authorities),
developed new educational resources for secondary geography students and teachers about lowland flood and water management,
released a Carbon Accounting Guide for IDBs and other FCERM operating authorities,
pushed for water environment to become more prominent within the new Environmental Land Management (ELM) farm payment scheme,
helped shape discussion around the future management of water levels to preserve our lowland peatlands,
supported work by Defra drafting a new Statutory Instrument for Land Valuation for IDBs, and
secured the continued use of red diesel for watercourse maintenance operations by risk management authorities.
Looking ahead into 2023
There are some significant challenges facing our sector, namely: inflation, energy and engineering costs, as well as our sector's ability to access and retain skilled staff. We want to ensure the sustainable funding of all of our members and ADA will continue to provide members with support and keep members connected in 2023. If you think we can be of assistance, please do not hesitate to get in touch with us in the ADA office at Stoneleigh Park (e: admin@ada.org.uk | t: 02476 992 889).
Whilst we have been told that Government has committed to maintaining the £5.2 billion capital investment in flood defence grant-in-aid, ADA remains focused on making the argument for adequate funding towards the maintenance of flood and water management systems. Our annual Keeping our Rivers Flowing Summit will continue the discussion next year, in partnership with the Environment Agency, NFU and CLA, on Wednesday 29 March at Stoneleigh Park, Warwickshire.
We are also pleased to be holding an Environment Day for members on Thursday 2 February 2023 in Thorney, Cambridgeshire. The event will be free to attend and aims to share knowledge relevant to the management of the lowland water environment covering topics from eel conservation to carbon accounting, and invasive species to waste management.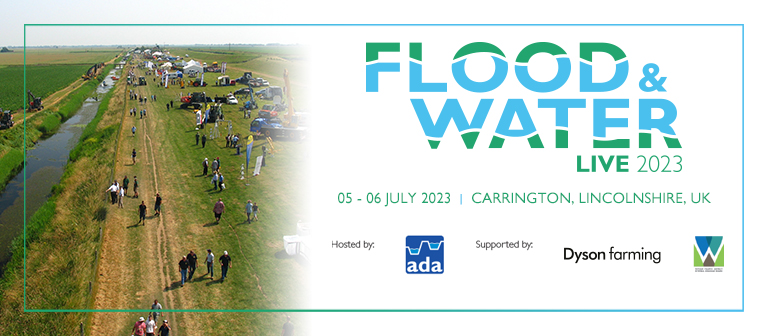 Looking slightly further forward, one of our highlights in 2023 will be our exhibition and working demonstration for the sector. Flood & Water Live 2023 will take place on 5 and 6 July at Dyson Farming's Carrington Site, near Boston, Lincolnshire. We are really excited about this new free to attend event that will explore all aspects of river and waterway maintenance. Learn about the latest innovations, technology and services to sustain our water infrastructure and environment and we look forward to seeing you and colleagues there.
It simply remains for me to say that, on behalf of the ADA team, I wish you, your colleagues and families a happy, healthy and prosperous 2023.
Innes Thomson
Chief Executive, ADA
January 2023
---